Wildflower Seed Bombs
It's almost springtime, my favorite time of year. The sun is lingering around a little longer these days and delicate flower blossoms are popping up along the branches of our bare trees. As we begin to plan for our spring garden projects, I'm also thinking of ways to bring our art activities outdoors. One artful garden project that we love to do is make seed bombs. Seed bombs are small masses of clay, mixed with soil and seeds that will grow in any plot of land with a little water and sun. They are often used as a guerrilla gardening tactic to bring beauty to barren, abandoned city lots. Just toss them on top, no digging necessary!
How to make your own seed bombs:

Materials:
Air Dry Clay
(affiliate link)
Soil
Native wildflower seeds (for the good of the ecosystem, make sure to use wildflowers native to your region)
Dough Tool Set
(affiliate link) or Silicone Mold
Optional: Water spritzer (only use if the clay starts to dry out)
Optional: Tray for keeping the mess contained
Steps:
1) Start with a small ball of clay, a smaller amount of soil, and an even smaller pile of seeds on your tray or table.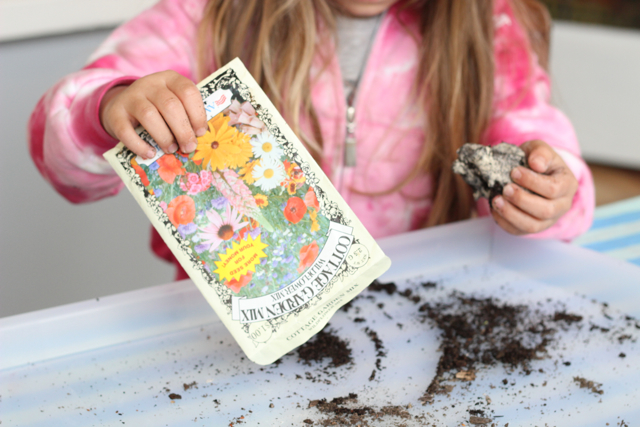 2) Have your child knead the clay while rolling it into the soil and seeds. Don't be afraid to get messy and have fun! Continue adding more soil and seeds until the soil gets mixed in well. There is no exact ratio needed, just enough soil to help the seeds grow, but not too much as to make the ball crumble.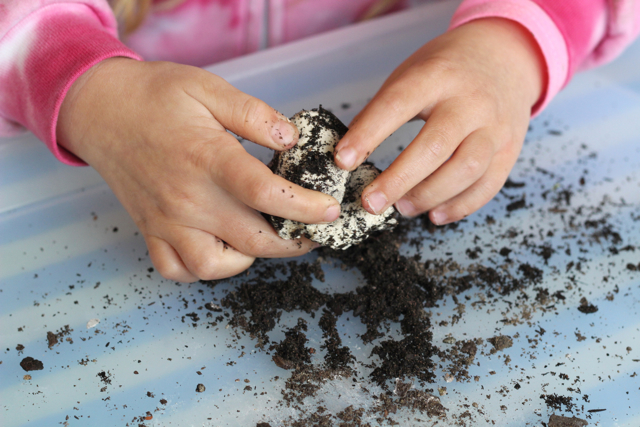 3) To create seed bomb shapes, you can either press the clay into a mold (like a silicone ice cube tray) or roll it out and use cookie cutters. Karuna tried out our Dough Tool Set
, which turned out to be the perfect size and depth for seed bombs.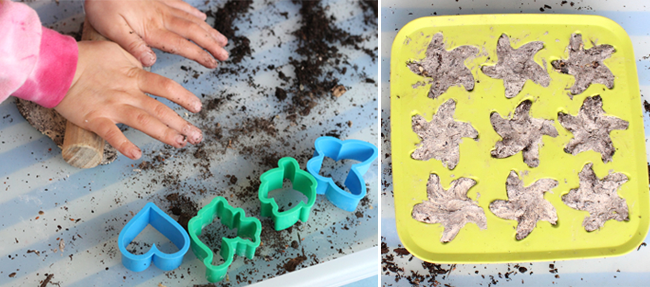 4) Let dry (if you use a mold, let the seed bombs dry in the mold before taking them out)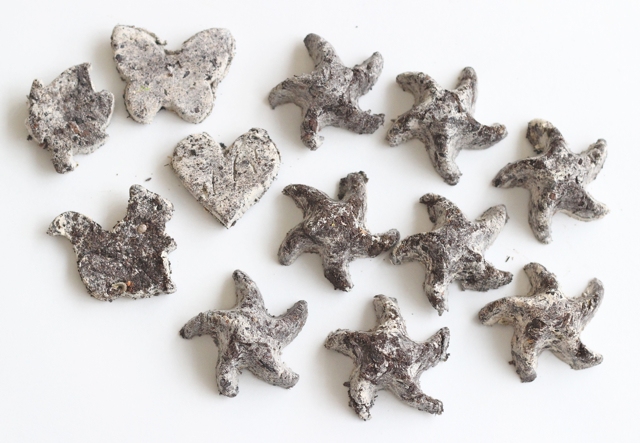 With seed bombs in tow, go for a walk around the city in search of abandoned plots. Your child will love launching the seed bombs into open space!  If you're worried about the legality of seed-bombing, check with your local authorities. Otherwise, use them in your own yard or planter box to see them in action. After weeks of rain and sun, your wildflowers should begin to sprout, adding color and beauty to an otherwise blank canvas of land. Happy planting!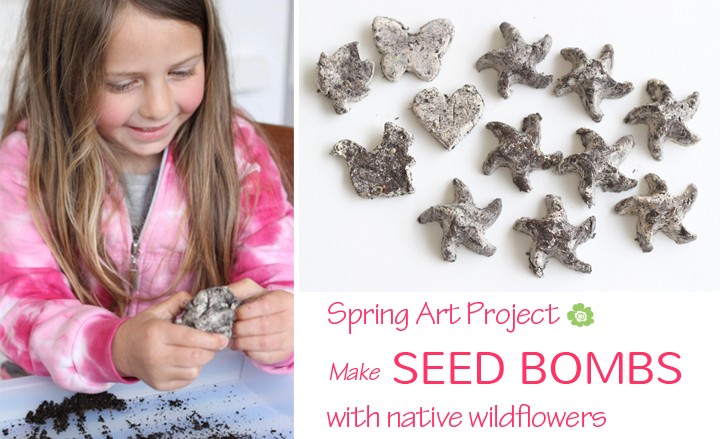 Save